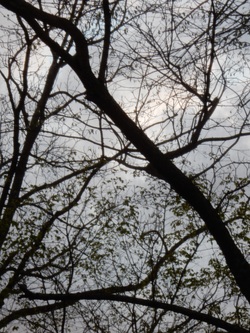 Tangled Tennessee Branches
Intermarriage among cousins was common in small, remote ethic communities.
Below is Cheryl's complicated Broyles ancestry due to this intermarriage.
​
Cheryl's 5x Great Grandfathers are brothers Cyrus & Nicholas (sons of Hans "Jacob"). Yes both.
Cheryl's 4x Great Grandfathers are brothers Samuel T. Broyles and John Broyles (sons of Cyrus). Yes both.
Cheryl's 4x Great Grandmother is Phebe Broyles (daughter of Nicholas who was another brother to Cyrus & Nicholas Broyles). Phebe married her cousin Samuel T. Broyles.
Cheryl's 4x Great Grandmother is Permilia/Mille Broyles (daughter of Michael who is son of John). Mille married her cousin Daniel Broyles.
​
All Broyles Lines converge with the marriage of cousins Daniel Broyles & Permilia/Mille Broyles.




Broylesville photo 2016 by CAB.
---
---
Johannes/John Broyles Johannes/John Broyles Johannes/John Broyles
+ Ursley/Ursula Ruop + Ursley/Ursula Ruop + Ursley/Ursula Ruop

Their son
Hans "Jacob" Broyles Hans "Jacob" Broyles Hans "Jacob" Broyles
+ Maria/Mary Catherine Fleischmann + Maria/Mary Catherine Fleischmann + Maria/Mary Catherine Fleischmann

Their son Cyrus Broyles Another son Nicholas Broyles Their son Cyrus Broyles
+ Mary Wilhoit + Dorothea Crisler + Mary Wilhoit

Their son Samuel Thomas Broyles Their daughter Phebe Broyles Another son John Broyles
+ Phebe Broyles + Cousin Samuel Thomas Broyles + Mary Utz

​Their son Daniel Broyles Line Continues with Daniel Broyles Their son Michael Broyles
+ Permilia/Mille Broyles (See left column for continuation) + Elizabeth Blankenbaker

Their son Nicholas Broyles Their daughter Permilia/Mille Broyles
+ Jula Ann Bicknell Wells Clark + Daniel Broyles

Their son Samuel Ulysses S. Grant Broyles Line Continues with Daniel Broyles
+ Margaret Elizabeth Williams (See far Left column for continuation)

Their daughter Alice Margaret Broyles+ William Tallman Davis

Their daughter Camilla Margaret Davis
+ Walter James Christensen

Their daughter Cheryl Anne Christensen
+ Thomas Edward Desroisers

Cheryl & Thomas' daughter Jennifer Lynne Figler
+ David William Riddle
Their son Tyce William Riddle
​ (1988 - 2008)

Cheryl Anne Christensen
+ Larry Carl Rengert

Cheryl & Larry's son Larry "Lawrence" Carl Rengert, II
+ Amber Henry
Lawrence & Amber's daughter Lucy Rose Rengert
Lawrence & Amber's son Julian Grey Rengert

Cheryl Anne Christensen
+ Dwight Henry Bennett
​