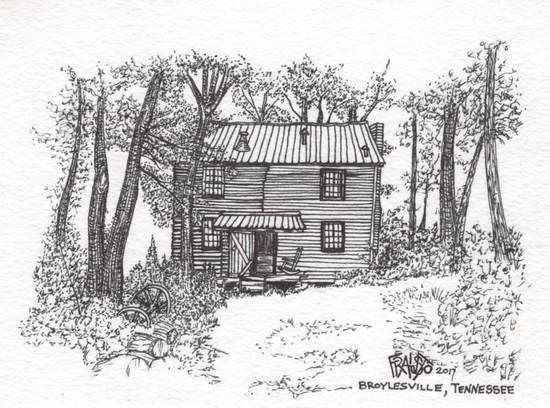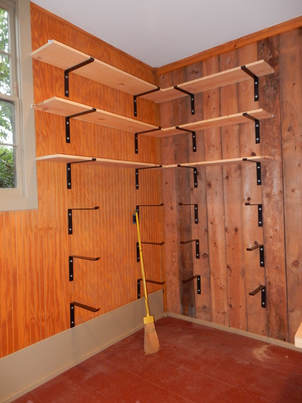 Artist Rendition of Mill
Our good friend and accomplished artist, Rick Frausto, surprised us by creating an illustration of the mill. For more information on this amazing artist and his original work and custom pieces, please visit
http://rickfrausto.com/​
Detailed Schematics of the Mill
Dwight Bennett has started on a very detailed schematic of each floor of the mill. Each patch, hole, elevator, door, window and nail is being added to the drawing. Once completed he will use a light table to see what elements correspond from the ceiling of one floor up through the flooring of the next.
Society for the Preservation of Old Mills Conference 2017
We learned so much at last year's conference that we are eagerly awaiting our trip to the Lower Susquehanna Valley, Pennsylvania this year. Each year the conference takes place in a different state and we tour mills in various conditions and use. The mills might have been completely restored and currently operating as a gristmill, restored but modified and reused as a restaurant, wedding venue, theater or B&B or perhaps nothing has been done and you get a glimpse of what the mill looked like the day it ceased operation. This year we will have an opportunity to tour Aberdeen Mill, Mascot Roller Mill (including the miller's home), Bowmansville Mill, Wallace-Cross Mill and Muddy Creek Forks Roller Mill all in the company of mill experts and mill lovers.
Is it Possible?
We have located an accounting ledger from an unidentified mill in Washington County, Tennessee. It spans the business dates of 1858 - 1864. It's not as dry as it sounds. Among other things, it includes the Civil War years. Most exciting to us is that we are almost sure this "unidentified mill" is actually OUR mill. It is filled with local names and the miller, for at least part of this time, was Ben B. Broyles who lived in Broylesville! As excited as we are we don't want to jump the gun, and so are compiling a list of each name and then systematically cross referencing with the 1860 census to see where each individual lived.
Erlene Ledford Archives and Library Room
It's taking shape.
We were lucky. Margaret Gregg used this room as her art studio so it has really good lighting and numerous outlets.
We purchased custom shelf brackets from Dan Thorne of 4KSteel out of Newton, North Carolina. They are sturdy and look like something that would have been in the mill. After buying the lumber, cutting it and sanding we have applied several coats of Danish Oil to 1/2 of the boards. Still a bit more to go.
​
---